Scorned Ex Who Axed Model's Mom And New Boyfriend Was 'Addicted To A Certain Kind Of Sadness'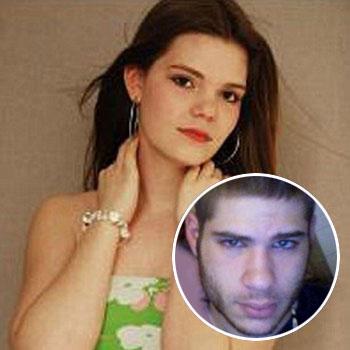 Brian D. White was so distraught over aspiring model Desiree Staperfene breaking up with him that he wrote disturbing messages on his Facebook page that now provide a dark premonition to the massacre.
Tragically, the 19-year-old's heartbreak didn't stop there, and on Wednesday he walked into her parents' Livonia, Michigan home and axed her mother and current boyfriend to death while they slept.
Article continues below advertisement
As RadarOnline.com previously reported, Desiree, 17, witnessed the murders that began at 7:30 a.m. before she was able to escape the jilted lover and call 911 at 12:20 p.m. White, 19, turned the gun on himself and died of a self-inflicted gunshot wound after he'd murdered Angela K. Staperfene, 46, and Jacob L. Burns, 19.
Investigators are now looking to the troubled teen's Facebook account, which has since been deleted, to get an insight into what would drive him to commit the murder-suicide.
"You can get addicted to a certain kind of sadness," White wrote in one post, quoting a Gotye lyric from their hit song Somebody That I Used To Know. He also penned on the social networking site that he was "desperate to connect," reported the Detroit Free Press.
Other details on the social networking site reveal a sinister side, as he listed the sick, slick cult classic American Psycho as one of his favorite films, and included the quote: "I like to dissect girls. Did I mention I'm utterly insane?" while his timeline featured a gory photo of a mattress and nightstand splattered with blood.
Article continues below advertisement
Friends have offered a very different side of Brian, describing him as a wrestler, teammate and an "amazing person," who was a strong-willed young man," said close pal Kyle Morgan. "He was always there for the people he was close with."
Desiree suffered non-life threatening injuries in the attack before running to safety. Her family released a statement stating how happy they are that she escaped.
"Despite the unbelievable pain and loss of Desiree losing her mother, and David Staperfene's loss of his loving wife of 21 years, we are grateful that Desiree was able to survive. It is the one shining miracle we all hold on to, in the face of this unthinkable event."