Sarah Michelle Gellar Expecting Second Child!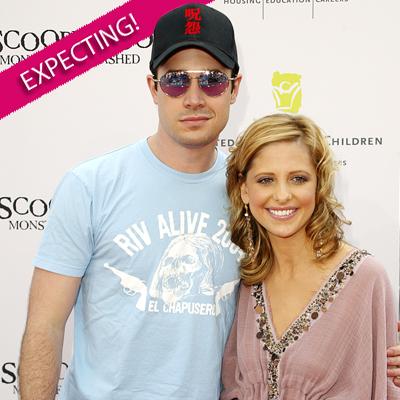 Buffy's going to be a mom – again!
Actress Sarah Michelle Gellar is expecting her second child with husband Freddie Prinze, Jr.
How Ringer Star Sarah Michelle Gellar Got Her Butt-Kicking Body
The Ringer star, 35, and Prinze, 36, are already parents to a 2-year-old girl, Charlotte Grace.
The couple met on the set of the 1977 horror film I Know What You Did Last Summer and married in September, 2002.
Article continues below advertisement