Sarah Michelle Gellar Waited Five Years To Take Hubby's Name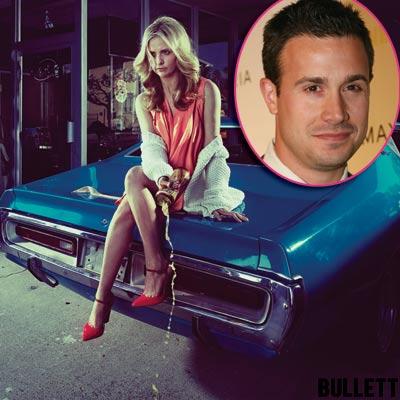 By Amber Goodhand - RadarOnline.com Reporter
Sarah Michelle Gellar and Freddie Prinze Jr. have been married for nearly 10 years, but the Buffy The Vampire Slayer star recently revealed it took her five years to take his last name!
"I had no idea what to get Freddie Prinze Jr. for our five-year wedding anniversary. I'd been meaning to change my last name to Prinze, but I just hadn't gotten off my lazy a** to get it changed," Sarah Michelle told BULLETT magazine during an interview for their Spring issue that went unpublished.
Article continues below advertisement
"It's a lot of paperwork! You have to go to the courthouse and then to the DMV. The truth is, I would have done it the first or second year, but it was my aversion to going to the DMV that stopped me."
Sarah Michelle and Freddie were married in September 2002, and at the time she still had a booming career — starring in Scooby-Doo and just coming off the success of She's All That and Cruel Intentions — so she wasn't keen on changing her last name professionally.
"It helps with what I do, specifically, because it does give you the feeling of being separate, of having had this other life — and you can go to work and have this stage name, and then go home and be someone else," Sarah Michelle told BULLETT.
"If people wouldn't laugh at me, I would probably change my last name professionally, but people always give you a hard time when you change your name. It's kind of late to change it now. And I'm used to being called by my initials anyway. People usually call me SMG or SMP. I call Freddie FPJ a lot, too."
MORE ON:
Sarah Michelle Gellar
Article continues below advertisement
But The Grudge star admits the name change helps with her anonymity.
"It also means you can be in your girlfriend's wedding and have your name in the program without someone automatically wanting to take your picture. The new name gives me a bit more anonymity," she said.
"Plus, I much prefer the last name Prinze. It's a cool last name. It's fun to sign."
RELATED STORIES:
Michelle Duggar's Tips For A Happy Marriage: 'Husbands Are Commanded To Govern Their Wives'