Jennifer Garner Talks Failed Marriage, 'I Wish I'd Known To Wait Until I Was Thirty'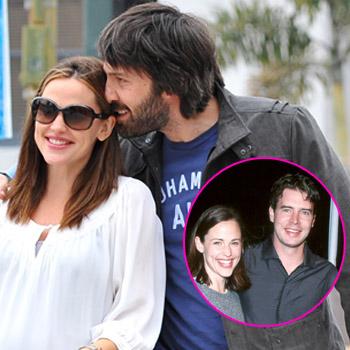 By Alexis Tereszcuk - RadarOnline.com Senior Reporter
Jennifer Garner is happily married, has a great career and is about to become a mom for the third time, but she has one big regret in life – her first marriage.
The 39-year-old actress met her first husband, Felicity co-star Scott Foley, when she was just 22, and now she says she regrets tying the knot so early in life.
"I wish I'd known to wait for marriage until I was 30 or over," Garner told Britain's Sun newspaper in an interview. "I did marry in my twenties and I found divorce a crushing experience."
Article continues below advertisement
Garner married Foley in 2000 and they divorced in 2004 and she soon began dating Ben Affleck, whom she married in 2005 and has two daughters with, Violet, 6, and Seraphina, 3.
She said that the demise of her four-year marriage was devastating. "I thought the divorce statistics would never apply to me. I was beyond heartbroken when they did."
Jennifer said she didn't let the divorce ruin her future relationships though.
"I got up and got on with it. I also kept my belief in marriage," she said. "I did not have a fairytale vision of the future but I still believed I would find someone to commit to and raise kids with."
She went on to gush about Affleck and his parenting skills.
"Ben is not only my husband, he has helped me in every way," she said. "He is the base of my life. He is an incredibly loving and generous man. I expected he would be a great dad and he is. But what really surprised me was how, when something goes wrong, he is so much calmer than I am."