She's So Vain: Samantha Brick Says 'Women Do Not Like Attractive Women'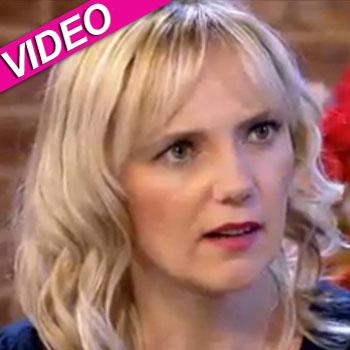 Samantha Brick, the MailOnline columnist who spurred controversy complaining about the perils of her own beauty, didn't backpedal from her vain stance appearing on the UK's ITV's This Morning Thursday, complaining about the backlash she's received in the wake of her divisive decree.
As we previously reported, Brick raised eyebrows earlier this week when she wrote, "I'm tall, slim, blonde and, so I'm often told, a good-looking woman ... I know how lucky I am. But there are downsides to being pretty -- the main one being that other women hate me for no other reason than my lovely looks."
Article continues below advertisement
On Thursday, she clarified her stance, telling the show's hosts Eamon Holmes and Ruth Langsford, "Those things don't happen to me every day of my life ... I'm 41, these are half a dozen encounters that have happened over 41 years."
Brick said that "women are not nice to each other -- they always stab each other in the back, in my experience, anyway -- perhaps people are mistaking self-confidence for arrogance."
When Holmes asked Brick if she believed she was beautiful, she responded, "Do I think I'm attractive? Yes, I do."
Brick said she originally pitched the column wanting to analyze why women don't like other women who are attractive, a stance she said she still stands by.
"Women do not like attractive women: that has been proved to me by thousands of vile emails and Twitter messages," she said, referring to the feedback she's received since the story received huge play in the media. "I've had thousands of emails to my personal account. Half say 'you're off your head, you're a nutter, what are you on about, you're really arrogant', and the rest say 'you've reiterated the story of my life, thank you'.
"In hindsight, I wish I'd written it more tongue-in-cheek."