Ozzie And Sharon Osbourne Sell Their Malibu Home -- Take A Look Inside!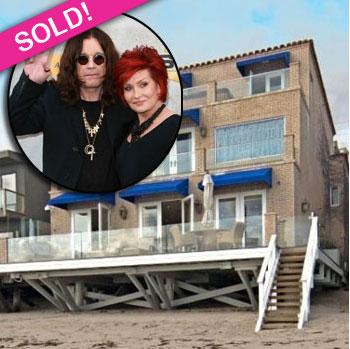 Ozzie and Sharon Osbourne have unloaded one of the two Los Angeles area homes they have on the market.
The rocker and his The Talk cohost wife have sold their Malibu house for $7.925 million.
The oceanfront home has five bedrooms and four baths in 4,500 sq. ft. right on the sand in one of Malibu's ritziest neighborhoods.
The Osbournes listed the place late last year for $10 million and dropped the price to $8.5 million last month. They paid $5.1 million for it in 2003.
Article continues below advertisement