Move Over Octo-Mom! Mexican Woman Is Pregnant With Nine Babies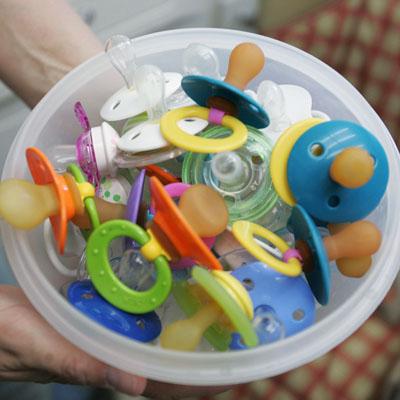 Nadya "Octo-Mom" Suleman's multiple births is getting one-upped by a woman in Mexico, who is pregnant with nine babies and hoping to become the world's first nonuplet mother!
Karla Vanessa Perez, who lives in the northeastern state of Coahuila, which is close to the border of Texas, is due to welcome six girls and three boys on May 20, reported State-owned news agency Notimex Thursday night.
Article continues below advertisement
According to MSNBC.com, she is currently being treated at a hospital in the state capital Saltillo and did receive fertility treatment to achieve her mammoth multiple pregnancy.
Naming just one baby is hard, but nine is a tough challenge, and Perez said she is not even worrying about that until after the delivery. "It's very early to think of names for the babies," she told Notimex. "First I hope that everything goes well."
If all the babies survive, it will go down in the record books as the highest multiple birth ever recorded, breaking the record that Sulemen set in 2009 when she gave birth to her infamous eight babies.
Octo-mom is finding that caring for her grand total of 14 children is no walk in the park, and her money troubles have gotten so dire that her home in La Habra, California is scheduled to be auctioned off next Monday.
Article continues below advertisement
Octo-Mom's House In Squalor: See The Disturbing Photos!
As RadarOnline.com previously reported, the controversial mother of 14 found herself at the center of a firestorm Wednesday as photos surfaced of her house showing the squalid conditions she subjects her children to. A cleaning crew arrived to the house late Wednesday to scrub the graffiti riddled filthy house from top to bottom.
Since Sulemen became such a controversial public figure, fertility doctors have been urged to limit the number of embryos they implant to one or two to reduce the risk of birth defects and increase infant survival.