Mel Gibson Calls Joe Eszterhas's Claims 'Utter Fabrications,' Attacks His Professionalism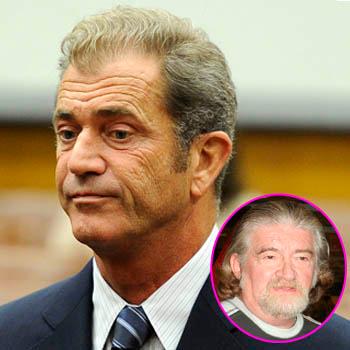 Mel Gibson has issued a response to screenwriter Joe Eszterhas, whose letter addressed to The Passion director asserts Gibson used anti-Semitic jargon, called the Holocaust "horsesh*t" and threatened baby mama Oksana Grigorieva.
The two were working together on Gibson's big screen adaptation of The Maccabees.
Gibson calls Eszterhas's accusations "utter fabrications," questioning why Eszterhas didn't withdraw "from The Maccabees regardless of the money if you truly believed me to be the person you describe in your letter."
Article continues below advertisement
In his retort, Gibson claws at the veteran screenwriter (Basic Instinct, Showgirls) for work he said was shoddy, at best.
"I was very frustrated that when you arrived at my home at the expense of both Warner Brothers and myself you hadn't written a single word of a script or even an outline after 15 months of research, meetings, discussions and the outpouring of my heartfelt vision for this story," Gibson wrote.
Gibson, confirming the mercurial temperament the world learned of when we heard his rants on tape, alludes to a meltdown he had toward the writer.
"I will acknowledge like most creative people I am passionate and intense I did react more strongly than I should have," he wrote. "I promptly sent you a written apology, the colorful words of which you apparently now find offensive."
Gibson then really goes for the jugular, attacking Eszterhas on a professional level.
MORE ON:
hollywood happenings
Article continues below advertisement
"Honestly, Joe, not only was the script delivered later than you promised, both Warner Brothers and I were extraordinarily disappointed with the draft," he wrote. "In 25 years of script development I have never seen a more substandard first draft or a more significant waste of time."
Gibson wrapped things up saying, "I think that we can agree that this should be our last communication."
RELATED STORIES: