Katherine Heigl And Josh Kelley Adopt Again!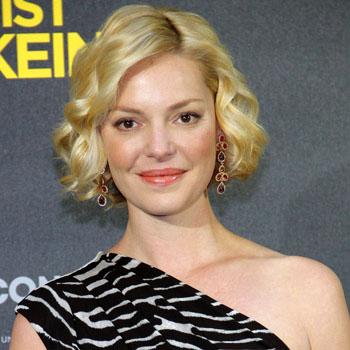 Article continues below advertisement
"The whole adoption process for Katherine and Josh's second child was like a covert operation," a source said.
"As soon as they got the word the baby was born, Katherine and Josh flew from California to Louisiana to pick up their new daughter. But they didn't want to let the cat out of the bag too soon about their new little girl."
As RadarOnline.com previously reported, Katherine confirmed that they had been trying to adopt again earlier this year.
The former Grey's Anatomy star and her singer hubby were even sneaky bringing the baby back on a plane to join her big sister Naleigh, whom they adopted from South Korea in 2009.
"To keep the whole thing under wraps, a friend sat with their baby five rows in back of them on the plane trip back to Los Angeles," said the source.
"Only a select few people even know their newborn baby's name!"
The proud papa is the one who spilled the beans about their new bundle of joy.
MORE ON:
National Enquirer
Article continues below advertisement
A source said Josh was gushing about becoming a parent again, telling a friend: "I'm a dad again! Can you believe it? I'm so happy! I know there will be a lot of sleepless nights coming up for me and Katherine, but I don't care. I'm tickled pink!"
RELATED STORIES:
No Wonder He's Smiling! Sandra Bullock's Son Louis Bardo Has A New BFF
Mariska Hargitay: Adopting My Kids Was 'Nothing Short Of A Miracle'
Cameron Diaz Is Not Caving On Pressure To Have Children! 'Who Knows What Will Happen'