'The Hunger Games' Town For Sale In North Carolina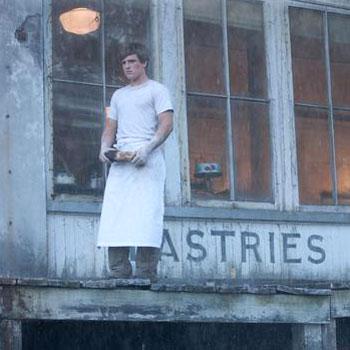 By Debbie Emery - RadarOnline.com Reporter
Hunger Games fanatics are desperate to get their hands on any memorabilia from the instant cult movie and now one lucky viewer can purchase an actual North Carolina town where the record-breaking film was shot!
Henry River Mill Village covers 72 acres of the southern state an hour drive northwest from Charlotte and was used by producers to shoot scenes in District 12, where the film's heroine Katniss Everdeen lives in Gary Ross's dystopian science-fiction film.
Article continues below advertisement
The namesake mill closed down in the 1960s and the last resident moved out in 1987, and now the abandoned town's 83-year-old owner Wade Shepherd has decided to profit off the hype of the movie based on the young adult novels by Suzanne Collins, and put the 72-acre town up for sale at an asking price of $1.4 million.
"I'm getting too many visitors," he told the Associated Press. "Day and night, they're driving through, taking pictures, getting out and walking. I'm just bombarded with people."
If they can't afford to purchase a whole town, Jennifer Lawrence or Liam Hemsworth wannabes can throw themselves into the experience feet-first on a Hunger Games Fan Tour of Transylvania County, where a number of scenes were shot, costing from $79 for a day or $389 for a weekend away. Participants learn survival skills such as archery, camouflage, fire-building and how to use a slingshot on location at sites used for filming.