The Hunger Games Star Wes Bentley Fights Back From Homelessness, Bankruptcy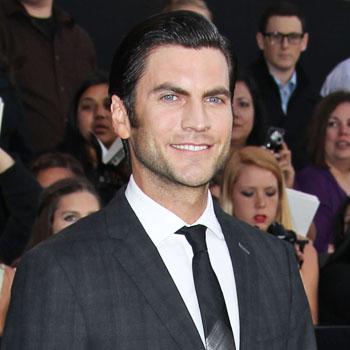 The Hunger Games' Wes Bentley went hungry himself a few nights, as the handsome star of the blockbuster film fought back from homelessness, drug addiction, poverty and bankruptcy to get his Hollywood career back on track, Star magazine reports.
Bentley, who appeared in 1999's American Beauty, was in debt to the tune of $101,149, including $92,738 to American Express, who sued him for the unpaid charges on his gold card, Star learned via court docs from his 2010 divorce.
Article continues below advertisement
Bentley and his ex-wife Jennifer Quartz amassed more than $221,000 in credit card debt in their nine years of marriage, according to the court docs, Star learned.
Much of his troubles stemmed from a drug addiction (he was once arrested on heroin charges), which ultimately led to a bout of homelessness in 2009 after he lost his home in Hollywood.
He said in a 2010 interview: "I told a friend for the first time, 'I'm a drug addict and I need help. I need help or I'm going to die.'"
Bentley got the help he needed, and has been clean for two-and-a-half years; now, he's back in Hollywood's circle of trust with his feature role in the year's hottest film.
"Back then I was stuck ... I'm back in the sunlight," said the 33-year-old film star.
For more on this story, check out Star magazine -- available on newsstands Thursday.
RELATED STORIES:
Jennifer Lawrence 'I Didn't Know If Hunger Games Was Worth Changing My Life For'