Chevy Chase In Bitter Feud With 'Community' Creator, Leaves Profanity-Laced Voicemail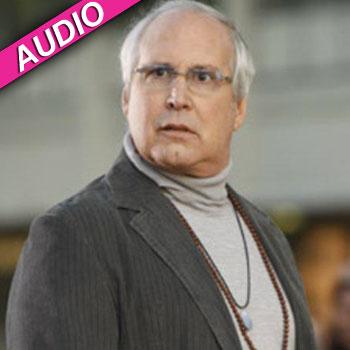 WARNING: Audio Contains Profane Language
Move over Charlie Sheen and Chuck Lorre! There's a new feud in town!
Chevy Chase may have been given a second bite of the career apple on hit show Community but he's had a bitter falling out with the show's creator.
Deadline reports that the 68-year-old is feuding with TV boss Don Harmon after he allegedly walked off the set on the final day of shooting last month without filming crucial scenes.
Article continues below advertisement
This infuriated Harmon who proceeded to give a speech at the show wrap party where he encouraged the crew to yell "f**k you" to Chase!
All of this went down in front of the National Lampoon Vacation star's wife and daughter which only served to escalate the bad blood between the pair.
Chase picked up and left the soiree with his family and then left a foul voicemail message that is now making the rounds in Hollywood.