Bar Refaeli Complains About TSA Patdown 'No Doubt About Her Sexual Preferences'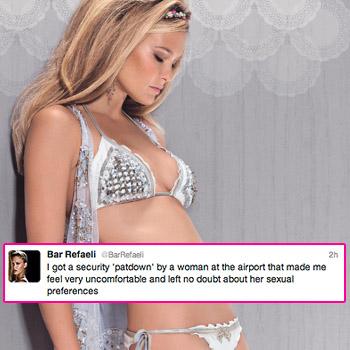 Leonardo DiCaprio's ex Bar Refaeli says someone got a little too friendly with her as she tried to fly the friendly skies.
The former Sports Illustrated cover girl took to Twitter Tuesday to grouse about a touchy-feely run-in with an airport attendant in London she says took liberties with her catwalk-crawling self.
"I got a security 'patdown' by a woman at the airport that made me feel very uncomfortable," the 26-year-old Israeli-born stunner tweeted, "and left no doubt about her sexual preferences."
Article continues below advertisement
Bar Refaeli & Rumored New Beau Go Clubbing In Tel Aviv