Red Carpet Glam! The Best & Worst Dressed Stars At The Avengers Premiere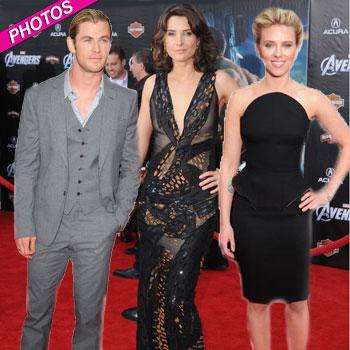 Article continues below advertisement
While Chris Hemsworth, Thor, looked devastatingly dapper in a three-piece suit, Robert Downey Jr., Iron Man, resembled Barney the dinosaur in all purple and Jeremy Renner, Hawkeye, slipped up in a silver suit.
The real mystery of the night, was what happened to Harry Dean Stanton? The 85-year-old character actor looked quite sickly as he stumbled down the red carpet, smoking a cigarette.
Other style scores included Ryoko Yonekoura in Giorgio Armani and Cobie Smulders, who plays Maria Hill in the blockbuster film, who took the plunge in a stunning Donna Karan gown.