American Idol: Surprise! Standout Singer Sent Home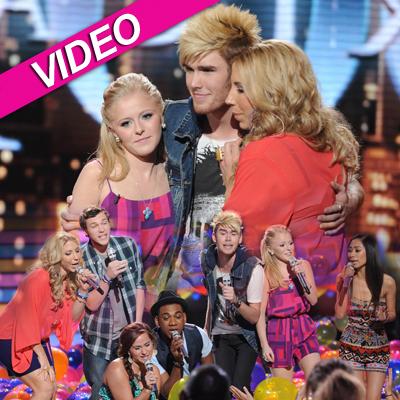 Colton Dixon had never been in the bottom three all season, but a night after delivering mediocre renditions of Lady Gaga's Bad Romance and Earth Wind and Fire's September, the 20-year-old was sent home after receiving the fewest votes.
"I need to apologize," the Tennessee native said. "I wasn't myself last night, and I get it. I appreciate what you told me last night. I'll take that when I'm making a record."
Article continues below advertisement
Judge Randy Jackson reassured the singer he has "a huge career ahead," while Jennifer Lopez told him, "You will make many records."
Elise Testone and Hollie Cavanagh rounded out the bottom three, but it was Colton who was sent packing.
The final six will battle it out when American Idol's 11th season continues Thursday at 8/7c on Fox.