Ex-Ill Gov. Rod Blagojevich Headed To Federal Prison In Colorado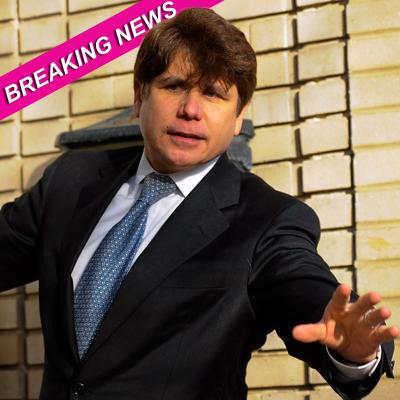 Ex-Illinois governor Rod Blagojevich left Thursday morning for Colorado's Federal Correctional Institution Englewood, where he'll begin serving his 14-year sentence after he was convicted last June on 18 counts of corruption, most famously an attempt to sell the Senate seat President Barack Obama left vacant when elected president.
The disgraced politician kept his head held high during a dramatic and emotional press conference outside his Chicago home Wednesday, where he admitted he has a "dark and hard journey" in front of him.
Article continues below advertisement
"This is the hardest thing I've ever had to do, but this is the law and we follow the law and I will begin to do that tomorrow," Blagojevich told a throng of supporters who congregated outside the house to give him a supportive send-off. "We are so grateful and will never ever forget your kindness to us.
Watch the video on RadarOnline.com
"This, as bad as it is ... will only get worse before it gets better," the former Celebrity Apprentice said, clutching his wife Patti.
Blagojevich said he especially rued the idea that he will not be able to watch and support his daughters as they grow up.
Illinois has had six governors charged with crimes during or after their stays in office. Four of them -- Otto Kerner Jr., Dan Walker, George H. Ryan and Blagojevich -- were convicted. (Len Small and William G. Stratton were acquitted in their respective cases.)