Ex-Ill Gov. Rod Blagojevich To Address Judge Before He Is Sentenced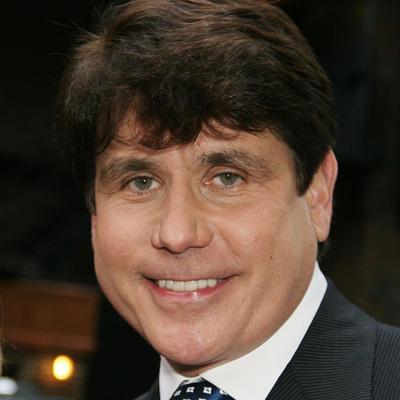 Ex-Illinois governor Rod Blagojevich will get a chance to speak to U.S. District Judge James Zagel before he is sentenced Wednesday for his conviction on 18 counts of corruption, including an attempt to sell the Senate seat President Barack Obama vacated when elected president.
During Tuesday's court session, the first of a two-day sentencing hearing, Blagojevich conceded though his attorneys he'd commit at least four of the crimes he was convicted of, including the thwarted sale of the Senate seat.
Article continues below advertisement
"We accept the fact that's a crime. It's illegal," defense attorney Sheldon Sorosky said. "He should not have done it."
Celebs In The Best, Worst And Wackiest Courtroom Couture
Attorneys read the judge letters written by the politician's wife Patti and daughter Amy, appealing for leniency in the sentencing.
"Your honor, I ask you humbly with the life of my husband and the childhood of my daughters in your hands, be merciful," Patti wrote.
Amy wrote: "I need my father. I need him there for my high school graduation. I'll need him when my heart gets broken."
Blagojevich's lawyers are hoping for probation, or minimal jail time, while prosecutors -- citing that he's eligible for a life sentence -- are pushing for 15-20 years in prison.
The sentencing hearing continues at 10 a.m. CT Wednesday.
Since his ouster from politics, Blagojevich has appeared on Celebrity Apprentice, while his wife Patti appeared on I'm A Celebrity .... Get Me Out Of Here.