Not So Lonely Now! Prince Harry Chats Up Barefoot Girl In A Bar!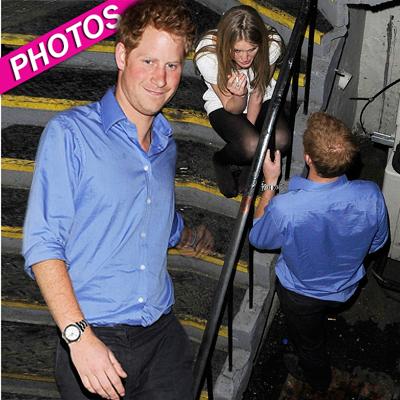 Article continues below advertisement
Smoking on a cigarette, the woman was sitting crouched down on a dirty step behind the bar smoking a cigarette and not wearing any shoes over her black stockings.
Prince William's younger brother chatted with her animatedly, but he left the Brompton Club alone a little before 1:30 am.
The woman fled the bar shortly after with a group of friends and piled into a cab.
Do you think Prince Harry is really having trouble finding a girlfriend? Tell us in comments!