NASCAR Driver Helps Solve Fatal Hit And Run Mystery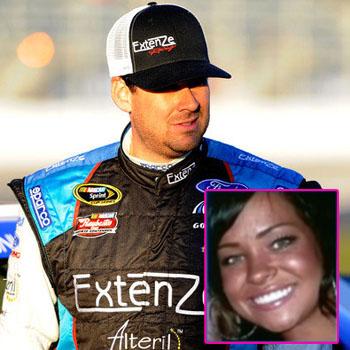 By Debbie Emery - RadarOnline.com Reporter
The family of a deadly hit and run victim has been searching for answers for more than three years and they never expected to find the key to her death on the trunk of a NASCAR driver's racecar.
When Kevin Conway heard the story of Melissa Lech, who was fatally struck in suburban Chicago in August 2008, he agreed to put her picture and information on the rear deck lid of his Nationwide car for last September's Chicagoland race, reported Yahoo! Sports.
Article continues below advertisement
Melissa's loved ones thought the efforts had been in vain until last Sunday night when her sister, Michelle, got a knock on her front door and found a man who called himself Dave standing there. He came inside and remarkably confessed to the accidental killing.
"He said 'I was the one who struck your sister,'" revealed Michelle, according to KSDK. "I said... ok. I said, you hit my sister? He said, 'Yes, my car struck your sister and I ran over her.'"
"He said he was lost... it was a dark road. He was trying to look for I-55 and it was like a split second and I said, so you hit her? And he said, 'Yes and she rolled underneath my car.'"
The stranger was David McCarthy, 27, of Naperville, Illinois and he revealed he had found Michelle on the Internet. After his shocking confession, McCarthy said he needed to think about whether he was going to hand himself in, and vanished into the night, but not before the grieving sister wrote down his license plate.
Article continues below advertisement
"He didn't ever stop and say, 'I'm sorry for what happened.' Which gets me angry because he was sitting right in front of me telling me this," said Michelle.
"We feel he wanted to clear his conscience and didn't care about anybody else."
McCarthy has since been arrested and charged with causing personal injury and leaving the scene of an accident, he is currently in jail on $1 million bond and due back in court on March 19.
Ugandan Police Arrest Taxi Driver Over Drug Death Of Amazing Race Producer