Exclusive
Kim Richards Is Ready For Her Come-Back, Is 'Stronger, Spunkier And Single'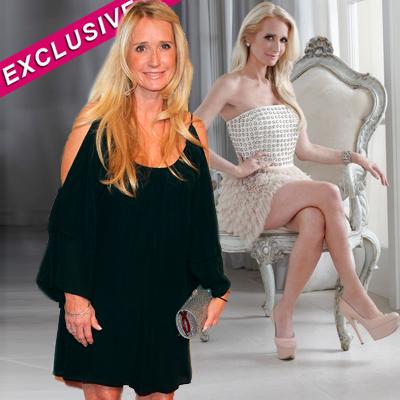 Article continues below advertisement
The 48-year-old former child actress has been taking care of herself the source says, and she's focusing on staying healthy.
"Kim is making everyone around her really happy because she's trying to do the right things to maintain her health," the source tells RadarOnline.com.
During the second season of Real Housewives, Kim's boyfriend Ken Blumenfeld seemed like a bad influence on her, but she isn't dating him anymore.
"Kim is single now, and she's good being single," the insider says. "She wants someone in her life who is going to be a positive influence, and so she's going to stay single until she finds the right guy."
As for returning to the hit Bravo reality show, don't count Kim out yet the source warned.
"Kim wants to return for the next season. and while there are a lot of people around her telling her not to she really liked being on the show and being a Housewife."
Article continues below advertisement