'The Hunger Games' Smashes Box Office Records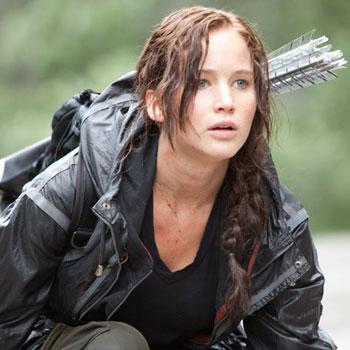 Take that Twilight! The Hunger Games has had an opening weekend for the record books.
The movie is estimated to have sold a stunning $155 million in ticket sales, giving it the third best opening weekend in movie history.
The Hunger Games follows only the final Harry Potter flick, Harry Potter and the Deathly Hallows Part 2 ($169 million), and The Dark Knight ($158 million) and both of them had the advantage of opening during the summer.
Article continues below advertisement