Gillian Anderson Says She Was In Lesbian Relationship In Her Teens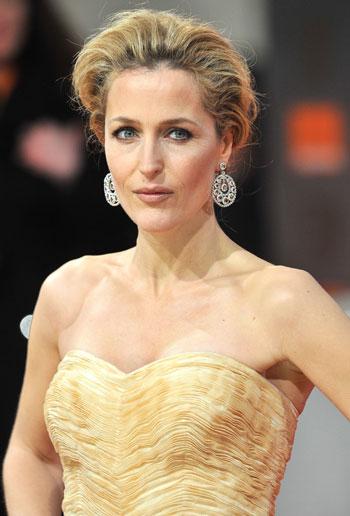 The X-Files beauty Gillian Anderson tells OUT she was in a lesbian relationship during her teenage years.
In a new interview, the mother-of-three, who moved from London to Michigan at the age of 11, says she found quite a culture clash in the "the small Republican town," as she was often judged on the basis of how she "chose to look, dress, behave, you know -- the relationships I was in at the time.
Article continues below advertisement
"I was in a relationship with a girl for a long time when I was in high school," Anderson said. "You know, I'm old enough that I can talk about that."
Gillian Anderson Says X-Files 3 May Happen
The Golden Globe winner said that her early life choices were likely a by-product of "everything that that kind of anarchistic attitude brings."
Fab And Frump: Kelly Vs. Kelly In Best And Worst
"If I had thought I was 100 percent gay, would it have been a different experience for me?" she said. "Would it have been a bigger deal if shame had been attached to it and all those things that become huge life-altering issues for youngsters in that situation?