Christie Brinkley's Ex Calls Her 'Narcissistic Egomaniac'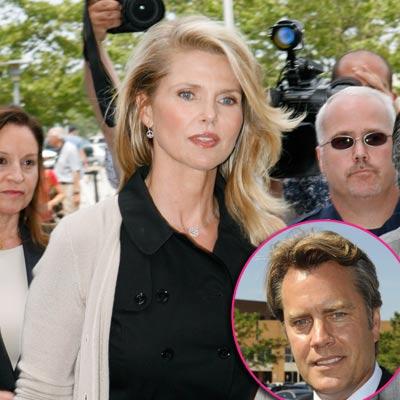 Article continues below advertisement
The Sports Illustrated cover girl has claimed that Cook owes her $32,00 in expenses for the their two children, but in his new filing he claims she actually owes him money!
Cook, 53, says the 58-year-old Brinkley owes him $25,000 because he cared for their children while she was performing in the musical Chicago on Broadway and in London, according to the New York Post.
In his 91-page filing, Cook starts the name calling by saying Christie is a "narcissistic egomaniac," but then clams the she called him "truly narcissistic." He is also haggling over iPhone plans, family vacations and the $34.65 he paid for his own boat storage.
Christie's ex says that she trashed him by sending an email to their son, Jack, writing that Cook "is jealous of my Broadway and London success."
During their divorce proceedings it was revealed that Cook spent thousands of dollars on internet porn and had an affair with a 18-year-old neighbor who he tried to unsuccessfully bribe not to talk by offering her $300,000.
A source slammed Christie's ex for the continued battle, saying, "It seems Peter's at it again, filing a desperate, mind-numbing 90-page motion responding to her request for him to get up to date on child support, accusing Brinkley of all sorts of things. She has been fending off Cook's attacks since their divorce."