Woman Claims NFL Star Brandon Marshall Punched Her In The Face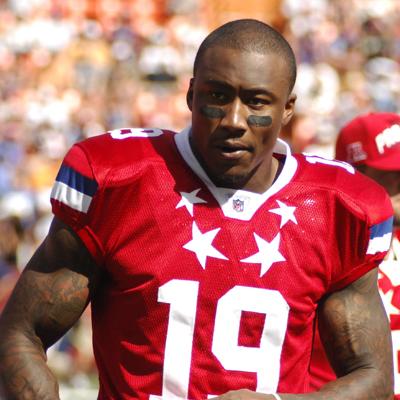 More issues for the mercurial Brandon Marshall.
Authorities in the Big Apple are investigating a woman's accusations that the standout NFL wide receiver punched her face in the wee hours Sunday at the swanky Manhattan nightclub, Marquee.
Miami Dolphins Star Brandon Marshall In Hospital After Being Stabbed By Wife
The woman contacted police Monday night, hours before the talented-yet-tantrum prone pass catcher was dealt for the second time in three years, from the Miami Dolphins to the Chicago Bears, where he'll be reunited with former Denver Broncos teammate Jay Cutler.
Article continues below advertisement
Blood On Walls & Other Signs Of Struggle At Home Of Stabbed NFL Star Brandon Marshall
The 27–year-old All Pro has not been charged in Sunday's events.
He was involved in a previous violent incident last year when his wife Michi Nogami-Marshall was arrested after he was stabbed in the stomach during a fight at home.
Marshall owns the league record for passes caught in a game, hauling in 21 grabs during a Bronco loss two years ago.