Miami Dolphins Star Brandon Marshall In Hospital After Being Stabbed By Wife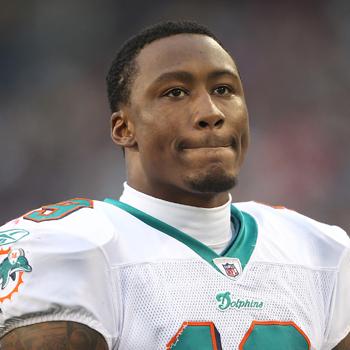 by RadarOnline.com Staff
Miami Dolphins receiver Brandon Marshall is in a south Florida hospital, recovering from stab wounds he received at the hands of his wife.
According to the Broward County Sheriff's arrest report, Michi Nogami-Marshall confessed to stabbing her husband with a kitchen knife, but claimed it was in self-defense.
The controversial and notoriously hot-tempered Marshall seems to have initially tried to shield his wife from blame. He told cops who responded to the scene at the couple's home, that he'd fallen on a broken vase and that's what cut him. There was a shattered vase at the scene, but it was not bloodied.
Article continues below advertisement
Marshall is legendary for his fights with coaches and ex-girlfriends. He's been arrested several times, including once for DUI.
He is in the Intensive Care Unit at Broward General Hospital, although his injuries were determined to not be life-threatening.
PHOTO: See Amber Portwood's Mug Shot
Nogami-Marshall was arrested on the charge or aggravated battery with a deadly weapon. According to the Broward County Sheriff's office, she was still being held at 2 pm EDT Saturday. Her bail is $7,500.