Amanda Knox Ex-Boyfriend Signs Tell-All Book Deal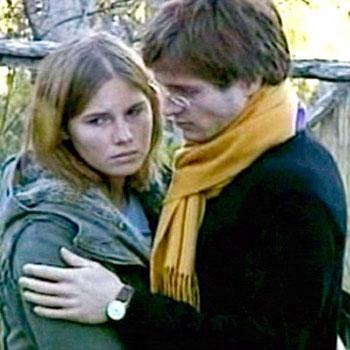 Raffaele Sollecito is going to beat Amanda Knox to the punch in getting his tell-all book about their romance, murder convictions and release, into book stores.
Sollecito's Presumed Guilty will be on sale this fall from Simon & Schuster's Gallery Books.
The Knox memoir, for which she was advanced a stunning $4 million, was announced last month by HarperCollins but its publishing date is set for next spring.
Article continues below advertisement
Although their romance ended while in prison, Knox and Sollecito have remained friendly. He is even reportedly considering a move to the U.S., possibly even Amanda's home town of Seattle.
Since her release from prison and return to the U.S., Amanda has been in a romance with James Terrano, and on Saturday, the pair was spotted out and about in Seattle after a dinner at a Japanese restaurant.
Knox and Sollecito were originally found guilty of the brutal 2007 murder of Meredith Kercher, a 21-year-old British student who shared an apartment with Knox in Perugia, Italy. In 2009, they were sentenced to 26 years and 25 years in prison, respectively.