Three Dead In Terrifying Train Derailment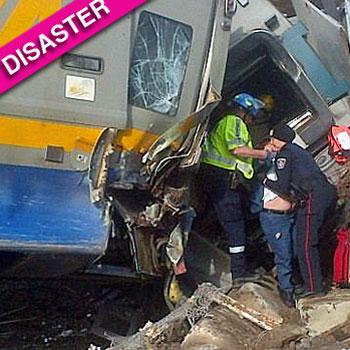 Like a scene from a horror film, a Via Rail train has derailed killing at least three people and leaving dozens more trapped for several hours.
The Toronto-bound train was traveling from Niagara Falls when the cars went off the track on Sunday afternoon.
Around 60 of the 75 passengers were trapped for hours in the wreckage before they were finally freed.
"It was like a bad movie," one passenger, John Dyksta told the Globe and Mail "Stuff was flying all over the place, people were flying all over the place."
Article continues below advertisement