Exclusive
Katy Perry Signs Russell Brand Divorce Settlement With Smiley Face!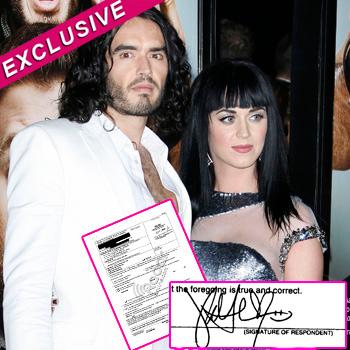 Article continues below advertisement
The court docs state: "The parties have entered into a comprehensive written settlement of all issues, including, without limitation, with respect to the property to be confirmed or assigned to each party."
Under terms of the settlement Brand won't be receiving spousal support even though he is entitled to as the couple had no pre-nup in place.
DOCUMENTS: Russel Brand And Katy Perry's Dissolution Of Marriage