A New Royal Hotness: Kate Middleton's Stripper Cousin Coming To The US!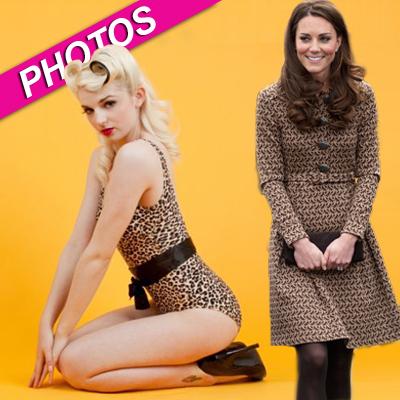 Article continues below advertisement
She calls herself the "Royal Family's closest brush with soft porn," and Katrina will be stripping on March 13 at her X-rated God Save the Queen show at WIP in SoHo.
"I take my clothes off, but I don't give away anything that should be kept for someone else," she told the New York Post.
While Katrina has never met the Duchess of Cambridge or Pippa, she said she would love for the royal family to attend her shows. "I'd be happy for them to, but if they don't, it's not the end of the world."
She said in an interview last year that she "expects Kate would be really surprised at what I do," but she doesn't think she's going to be invited to Prince William and Kate's house anytime soon.
"It's only a bit of fun. I don't suppose I'll ever meet Catherine, but I'm very happy for her."
Check out the racy photos of Katrina and tell us if you think Kate should be shocked by her cousin!
RELATED STORIES: