George Clooney Upset! The Artist Star Jean Dujardin Wins Oscar!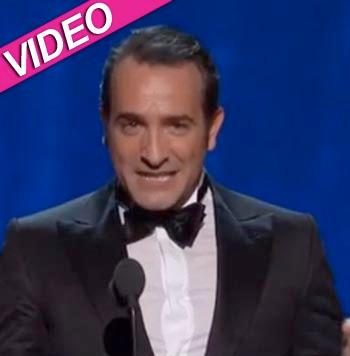 Article continues below advertisement
"So many of you here have inspired me," Dujardin said clutching his gold statue. "Thank you Michel, thank you for this incredible gift..thank you for my wonderful partner Bernice."
Channeling his silent film star character Dujardian said "If George Valentine could speak he would say formidable! Merci beacoup! I love you!"
Dujardin also beat Brad Pitt for Moneyball, Gary Oldman for Tinker Tailor Soldier Spy and Demian Bichir for A Better Life.