Meryl Streep Loses Shoe At BAFTAs!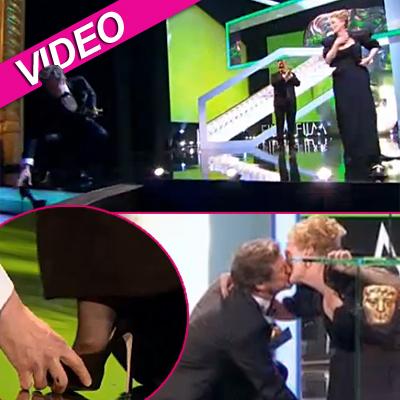 That's shoe-biz.
Meryl Streep -- who took home the Best Actress for her role of ex-English Prime Minister Margaret Thatcher in The Iron Lady at Sunday night's British Academy of Film and Television Arts Awards -- lost her show en route to the stage.
Luckily for Meryl, The King Speech's Colin Firth was quite the chivalrous gentleman, helping the incomparable actress replace the shoe prior to her acceptance speech.
Article continues below advertisement