The Bachelor: Kacie's Family Gets Her A Ticket Off The Show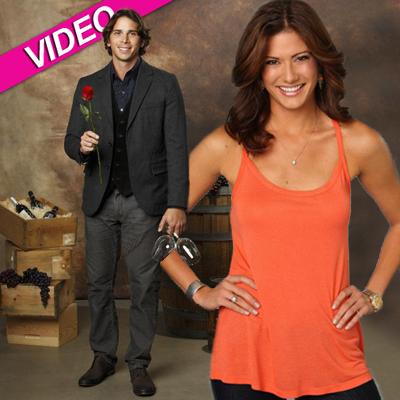 And you thought Ben Stiller and Robert De Niro didn't see eye-to-eye ...
Ben Flajnik visited the hometowns of the four stunners hoping to win his heart on Monday's edition of The Bachelor, sending home Kacie after his brush with her folks from Tennessee rubbed him the wrong way.
Kacie's protective father, who doesn't drink, rattled the 29-year-old winemaker, warning him, "Don't rush into anything -- I don't want to see anybody get hurt -- if Kacie is not the one, I would hope that that would be communicated to her very soon to prevent her from getting hurt anymore."
Article continues below advertisement
Then, Kacie's mom made it clear to Ben she wouldn't want the two living together outside of marriage if he were to choose her.
Ben -- admitting he wasn't sure if Kacie's dad "likes me or that I'm the son-in-law he wants" -- had his suspicions confirmed when Kacie's father told her bluntly in his Southern drawl, "If he was to ask me, if he could marry you I would probably say at this point, 'No.'"
"Today was supposed to make my relationship with Ben a lot stronger," Kacie said, "but at this point it feels like the opposite."
She was correct: At the rose ceremony, Ben, sensing the long road ahead, cut Kacie from the competition, admitting it broke his heart.
Jesse Csincsak's Message To Courtney: 'You're An Idiot!'
As for Kacie -- she was quite brokenhearted herself.
"I had no clue this was coming -- I'm so upset," she said in her exit interview. "What does he want? It's not me. I thought it was me. I was stupid. Why am I not good enough? I don't get it. I loved him and I don't know what to do now.
"What the f*** happened?"
The Bachelor returns on ABC next Monday at 8/7c on ABC.