'Bachelor' Ben Tells Casey: 'I Think You Should Go Home,' Jamie Also Sent Packing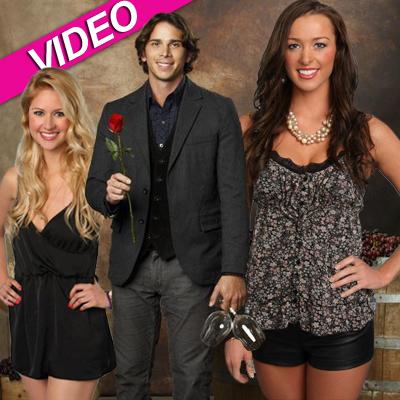 Ben Flajnik sent two more beauties home on Monday's The Bachelor: Casey, who couldn't get over her ex; and Jamie, whose last minute attempt to seduce Ben came up empty.
Casey -- who admitted she's "completely in love" with an old flame -- said she "broke up with him because he wasn't going to compromise and then we got back together.
"Maybe I should be in therapy," Casey said.
Irked, the 29-year-old winemaker curtly gave Casey her walking papers.
Article continues below advertisement
"I wish you would have been more honest with me earlier on," he said, adding, "there were women who I sent home who genuinely wanted to be here.
"I don't sugarcoat things, and I think you should go home."
Watch the video on RadarOnline.com
At the rose ceremony, Ben chose Emily over Jamie to give his final rose to, despite Jamie's eleventh hour efforts, getting hot and heavy with a lap dance at the cocktail party to try and convince him otherwise.
"The funny thing about love is that I'm so scared of it, but it's the one thing that I want," Jamie said, adding she attempted "to be vulnerable and let Ben have me, but I don't think he thought that was cute."
The Bachelor returns on ABC next Monday at 8/7c on ABC.