American Idol: Adam Brock Lives To Sing Another Day; Mystery Man Will Be Spared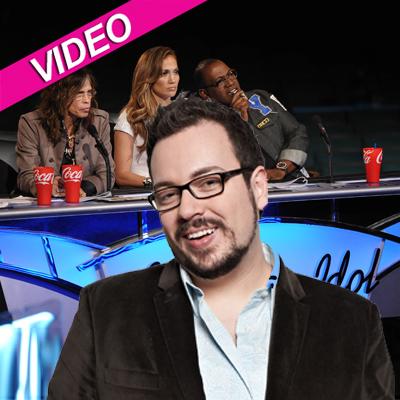 Adam Brock, the emotional soul singer who was left hanging Wednesday, was given the green light to the next round on Thursday's edition of American Idol.
"You know what? I can feel the joy in your soul, coming from you, when you're singing -- it's what you love doing" judge Randy Jackson told Brock.
"It's where my joy comes from," Brock, 27, said. "It's how I know that God blessed you."
Article continues below advertisement
Then, Steven Tyler told him, "You're going on to the top 24!"
With the good news, the Pennsylvania native hugged the judges, and -- pulling out the heavy artillery -- showed them a picture of his baby daughter.
"She's the reason that I do it," he said.
Watch the video on RadarOnline.com
All in all Jennifer Lopez, Jackson and Tyler had a busy week at the Wynn Las Vegas resort, narrowing the field of 42 contestants down to 24 -- with a twist.
Ryan Seacrest said that "the judges felt compelled to reinstate" one of the male semifinalists they initially dismissed this week -- either Jermaine Jones, Johnny Keyser, Richie Law or David Leathers. In Idol's new cliffhanger fashion, the identity of the mystery man would not be revealed until next week.
Jones took his elimination hard Thursday, weeping after he was ousted.
"I thought I became a singer in this business to break people's hearts in a good way," Steven Tyler said, while Lopez told the baritone singer, "You did a great job, and you got so far."
The mystery man will be revealed, and top 13 men and top 12 women will jump into live performances, when American Idol's eleventh season returns Wednesday at 8/7c on Fox.