New Trailer For The Amazing Spider-Man Released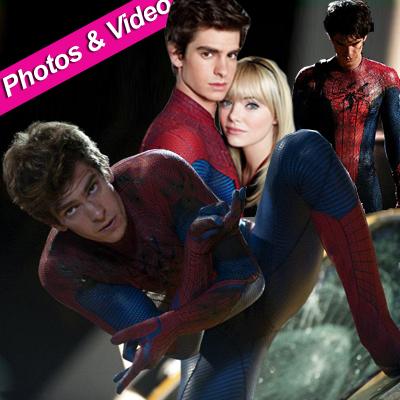 We've got a new trailer for the upcoming summer blockbuster The Amazing Spider-Man, featuring a sequence of action shots sure to make fans marvel with delight.
In the new spot, we get an extended look at the American/English actor Andrew Garfield in the lead role; Emma Stone as his love interest, Gwen Stacy; and the nemesis Spidey will be webbing it out with, Dr. Curt Connors/The Lizard (played by Rhys Ifans).
Article continues below advertisement
Watch the video on RadarOnline.com
Fun fact: Prior to announcing Garfield in the coveted lead role, actors including Robert Pattinson, Taylor Lautner, Daniel Radcliffe and Zac Efron were given consideration for the part, according to iMDb.
The film hits theaters July 3.