College Professor Sues NYU, Says He Was Axed For Giving James Franco A 'D'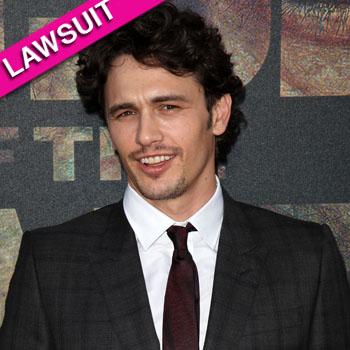 Former New York University professor José Angel Santana is suing the university in Manhattan Supreme Court, asking to get his job back after he claims he was unfairly fired for giving A-list student James Franco a 'D' in his course.
Santana said he gave the former Oscars host the poor mark after he was absent for 12 of the 14 Directing the Actor II classes he was taking in his master's program at NYU's Tisch School of the Arts.
Article continues below advertisement
"The school has bent over backwards to create a Franco-friendly environment, that's for sure," the 58-year-old educator told the NY Post. "The university has done everything in its power to curry favor with James Franco."
Santana noted in court docs that Franco's attendance was just as poor in the other courses, but his peers in the faculty gave him high marks all the same.
He said that the university's relationship with Franco is also exposed by the fact that Franco hired another professor as a writer/director on his 2010 film William Vincent, and that he gave the graduate film department chairman a cameo in another one of his movies.
Santana told the paper that in his opinion, university officials have "turned the NYU graduate film degree into swag for James Franco's purposes, a possession, something you can buy."
Last year Franco, 33, told Showbiz411.com that he didn't do well in the course because of the professor's problem with having a famous face in the class.
"I did the work," the Spider-Man star said. "I did well in everything else."