Happy Birthday Mom! 98-Year-Old Woman Gets Eviction Papers From Her Son Instead Of A Card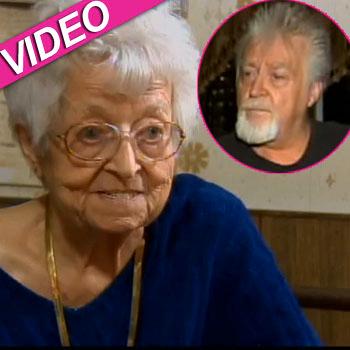 By Debbie Emery - Radar Reporter
Entering the twilight years of her life, Mary Kantorowski believed that she would end her days in the same Cape Cod-style home in Fairfield, Connecticut, that she had raised her family in since 1953.
Unfortunately, her oldest son had other ideas - and when Mary should have been celebrating her 98th birthday, instead she was being kicked to the curb by Peter Kantorowski, who served her eviction papers on her special day, reported wtnh.com.
Article continues below advertisement
Peter, 71, owns the house and has been trying to boot his elderly mother out for the past two months so that he can rent it out, but claims that his actions are out of concern not greed and that he is worried about her well-being.
The warring pensioners are due to appear in Bridgeport Superior Court on March 2 to fight over the property.
"I didn't think he would do it," said Mary. "My husband worked hard, difficult jobs to buy this house. He built the garage and did a lot of work on the house and he told me never to leave it."
Mary's husband, John Kantorowski, died in 1997, and now Peter says he thinks his mother would be better off in an old people's home, despite her being in good health and passionately wanting to stay put.
"I'm not throwing her on the street," he argued. "At her age, at 98, I'm sure that she should be with people of her peers. She should have her meals on time."
'"This is just a despicable situation," her lawyer, Richard Bortolot Jr., told the Connecticut Post. "Mary has been living here happily paying all the expenses for the house and now her son, Peter, comes along and is telling her, `Get the hell out,' so he can sell it."
Article continues below advertisement