New Mom Selma Blair Puts Her Bungalow Up For Sale: Take A Peek Inside!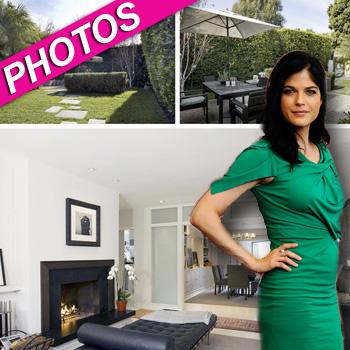 Article continues below advertisement
Built in 1922 and located on a leafy road in Hollywood, the cottage has a modern, minimalist décor with clean white walls, stainless steel appliances in the spacious kitchen, and large windows to let the light flood in.
Blair is asking $1,780,000 for the 2,918 square foot house, which is almost $500,000 more than she paid for it eight years ago.
The small back yard features grass and pebbles, a seating area with umbrellas, a fire pit and a fountain.
While it's perfect for entertaining, the space is too small for son Arthur Saint to play in and is far from kid-friendly.
Inside the house boasts a master bedroom with a fireplace and floor-to-ceiling bookshelves, and a separate office/library packed with more reading material, all decorated in stark white of course.