Breakfast At Tiffany's Iconic Brownstone House For Sale: Take A Peek Inside!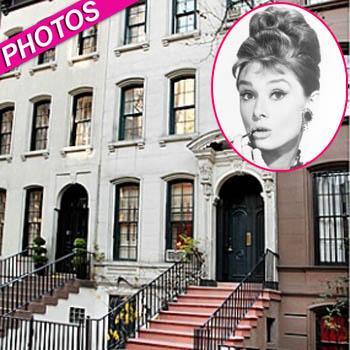 By Debbie Emery - Radar Reporter
Millions of movie lovers have grown up idolizing the effortless style of Audrey Hepburn in the iconic role of Holly Golightly, and now the historic house that was the setting for many of the movie's most memorable scenes is up for sale, and RadarOnline.com has photos inside the beautiful brownstone.
Located on E. 71st Street on the Upper East Side of Manhattan, the current owner is Peter Bacanovic, who is best known as being the former Merrill Lynch broker embroiled in the Martha Stewart insider trading case, reported Zillow.com.
Article continues below advertisement
PHOTOS: Take A Peek Inside The Breakfast At Tiffany's Home
The infamous broker is now ready to cut his ties with New York City where the scandal took place and move to Los Angeles, so he has listed the property from film folklore for $5.85 million.
The elegant brownstone is divided into two units, with a duplex boasting a bright living room with two wood-burning fireplaces and sweeping staircase, powder room and dining room.
Upstairs are two bedroom suites each with their own renovated bath, plus a library.
Below is a garden apartment with a separate entrance to a living room that features another fireplace, full bath, kitchen and glass-enclosed solarium.
While all the interior shots of Breakfast At Tiffany's were filmed on a sound stage in Hollywood, all the outdoor scenes were taken at the house on E. 71st Street.
RELATED STORIES: