Taylor Armstrong Proclaims Her 'Marriage Is Over' On Real Housewives Of Beverly Hills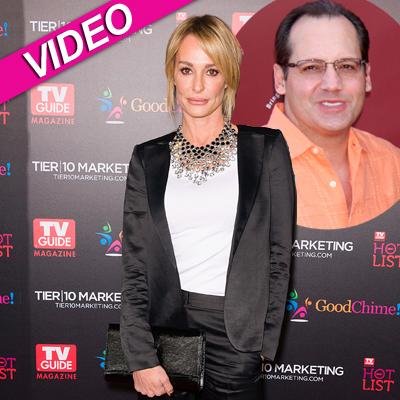 Taylor Armstrong said her "marriage is over" to husband Russell on Monday's episode of The Real Housewives of Beverly Hills, which focused on a Hawaiian vacation attended by most of the cast.
Taylor didn't go because of the cast's previous run-in with Russell at The White Party, while Kim Richards was a no-show after twice missing her flights to the islands.
Taylor came upon her revelation after a therapy session with her therapist Dr. Sophy, as she bemoaned having to miss the Hawaiian get-away because of her troubled spouse's antics.
Article continues below advertisement
After Dr. Sophy told Taylor it was time to make a "tough decision," Taylor called pal Lisa Vanderpump and Kyle Richards and told them, "You know what? My marriage is over.
"We're done. He's moving out, he's going to be gone," Taylor said, adding she was changing the locks on her late ex. "We're just going to do it in a nice way, and try to move on with our lives, and be the best co-parents we can be to our daughter. We both recognize that we have a very toxic marriage."
Watch the video on RadarOnline.com
She said, "My hand to God ... I feel so at peace."
This season of the show has closely documented Taylor's shaky relationship with her late husband Russell, who she claims abused her throughout their marriage. The 47-year-old businessman was found hanged at a Los Angeles home August 15, after the show's second season was taped. He is survived by Taylor and three kids: son Aiden (with ex-wife Barbara Fredrickson); son Griffin (with former fiancée Milette Fields); and daughter Kennedy (with Taylor).