Exclusive
Pussycat Dolls Founder Robin Antin Gives Tips On A Healthy New Year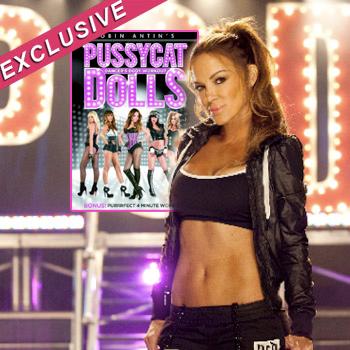 By Amber Goodhand - Radar Reporter
The Pussycat Dolls founder Robin Antin knows a thing or two about being in shape, so RadarOnline.com spoke exclusively with the choreographer and dancer about the best ways to stay healthy in 2012.
Having worked with A-list acts like Pink, No Doubt, Christina Applegate and Paris Hilton — you may want to listen up to what Robin has to say below:
1. What are reasonable goals to set in the New Year in terms of losing weight?
Article continues below advertisement
Mine are: Drink more water, less sugar, and carb intake.
2. What is the biggest mistake people make?
TO NOT EAT.
3. Should you have one cheat day per week?
I do, but it's not out of control.
4. How much exercise should someone getting healthy do per week?
I have some exercises that only take 15 minutes, so 15 to 20 minutes a day. And at least 2 days a week a good hour workout.
5. Cardio? Weights? Pilates? Yoga?
Dance, cardio, Pilates, and yoga…that's what works best for me.
6. What's your favorite treat to nibble on?
I love chips, but I try to eat the kind that are low cal.
7. Is drinking diet soda really THAT bad for you?
I don't know because I don't drink it.
8. How does a dance workout benefit someone more so than other exercises?
It's the best cardio and gives you the best body. Plus it makes you happy, having fun while you workout and will inspire you to workout more.
Article continues below advertisement
9. What makes this Pussycat Dolls workout DVD different from the first?
These DVDs are great because I teach them much like a dance class, but there is no pressure because you could do it all in the comfort of your own home. I worked very hard on refining this DVD. I listen to my fans and I know what they want! People are loving it!
RadarOnline.com stopped by the set while Robin and The Pussycat Dolls were shooting their newest workout DVD, Pussycat Dolls Dancer's Body Workout, and you can click here for exclusive behind-the-scenes video.