Paula Abdul Classy In X Factor Exit, Says She & Simon Will Remain 'Dear Friends'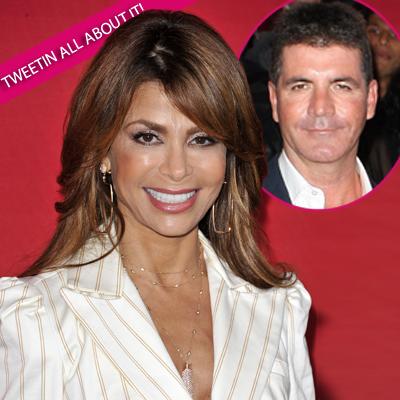 Paula Abdul took to Twitter in the wake of Tuesday's surprising announcement that she, fellow judge/mentor Nicole Scherzinger and host Steve Jones would not be returning for the second season of the American version of The X Factor.
The Forever Your Girl singer kept things classy, thanking all involved for the experience and reassuring the public she's still tight with the show's head, Simon Cowell.
Article continues below advertisement
"Yes, it's true; I won't be returning to The X Factor next season," she tweeted Tuesday. "I've learned through my longevity in this industry that business decisions often times override personal considerations ... Simon & I, along with Fox & Fremantle, have been communicating about this for a while now, & I have absolute understanding of the situation.
"Simon is, and will remain a dear friend of mine," she tweeted, "and I've treasured my experience working this past season with my extended family at Fox and Fremantle."
Abdul, who revitalized her career working alongside Cowell on American Idol for nearly a decade, said she wants "nothing more than for The X Factor to exceed ALL of their wildest dreams. ... This truly has been a blessing and I am most grateful."
Cowell was also upbeat in a statement he issued following the shocking show biz shake-up.
"We had a lot of fun making the show together, and importantly, we found some real talent and stars," the British music mogul said. "Paula, in particular, is a very close friend and I expect to be working with her on another project in the near future.
Article continues below advertisement
"I'm sure all three are going to have massive success in what they do next, but now is the time to thank them all for everything they did last year."
Elsewhere, Jones said it's a "shame" he won't be hosting, while Scherzinger said she's going to re-focus on her career in music.
The next season of The X Factor is scheduled to return to Fox in the fall.
RELATED STORIES:
Paula Abdul Breaks Her Silence, 'I Won't Be Returning To The X Factor'