Paula Abdul Breaks Her Silence, 'I Won't Be Returning To The X Factor'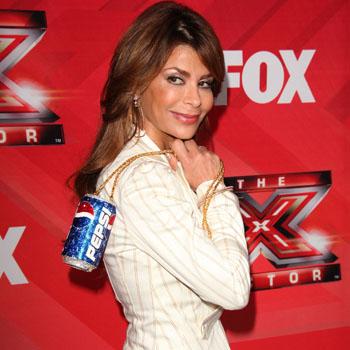 By Debbie Emery - Radar Reporter
Paula Abdul has confirmed the reports that her first season on The X Factor will also be her last.
"Yes, it's true; I won't be returning to The X Factor next season," the reality TV judge revealed in a statement on Tuesday.
"I've learned through my longevity in this industry that business decisions often times override personal considerations."
The message came after reports emerged earlier in the day that Executive Producer Simon Cowell was wanting to get a bigger name than Paula's to host the singing competition show.
Article continues below advertisement
As RadarOnline.com previously revealed, host Steve Jones and fellow judge Nicole Scherzinger will also be departing the show after its freshman year.
The former Pussycat Dolls singer backed up the rumor on Twitter writing, "I wanted to let you know directly from me that it's true I won't be returning to The X Factor.
"Looking forward to an exciting year ahead and making great music and more! I'm grateful for the love you always give me."
While neither judge gave details on what led to the decision, Paula pointed out that there was no bad blood between the long-time American Idol colleagues.
"Simon and I, along with Fox and Fremantle, have been communicating about this for a while now, and I have absolute understanding of the situation. Simon is, and will remain a dear friend of mine and I've treasured my experience working this past season with my extended family at Fox and Fremantle.
Article continues below advertisement
"I want nothing more than for The X Factor to exceed ALL of their wildest dreams. This truly has been a blessing and I am most grateful," concluded the Straight Up singer.
The X Factor USA premiered on September 21, 2011 on Fox, and despite Cowell's assertion that it would garner huge ratings, the show fell short of expectations. The competition is currently auditioning new acts for the show's second season, which is set to premiere in the fall.