Neil Patrick Harris & David Burtka: 'We Don't Want To Be The Poster Boys For Gay Relationships'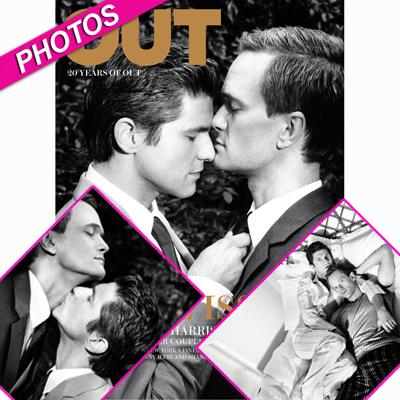 By Debbie Emery - Radar Reporter
Neil Patrick Harris and David Burtka offer a intimate insight into their relationship in a special "Love Issue" of Out magazine, and RadarOnline.com has photos of the gorgeous couple.
Both equally handsome and comfortable with their good looks, Neil and David were shot in classic black and white and can be seen languishing relaxed in their P.J.s on the bed, or kissing and laughing joyfully while fixing each other's ties.
Article continues below advertisement
In the enlightening interview, the How I Met Your Mother star revealed what he finds most attractive about his soul mate.
"There's something kinetic about him and his being. He's classically sexy, yet he's very much a boy in his energy," said Harris, who admitted he thought David was straight the first time he met him.
Instead of a quiet "kind of Marlboro Man," Burtka is more like Tigger, he joked.
"We're hyper similar and also incredibly opposite. We share a wardrobe. We have the same shoe size, body size, height, and weight. We're both Gemini. We both like the idea of family -- not a nuclear family, but a social family," the former Doogie Howser star explained.