L.A. Arson Fires May Have Been Set By German In Immigration Dispute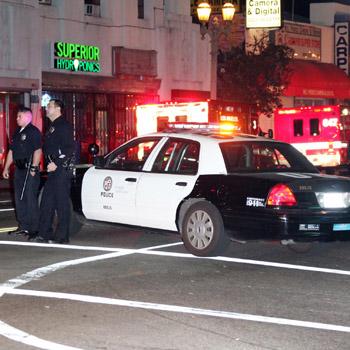 A "person of interest" is being detained in Los Angeles in connection with the 55 arson fires set between Friday night and 1:30 am Monday.
The Los Angeles Police Department has not yet identified the man but he is the same person seen on surveillance tape cops released Sunday night as they appealed to the public for help in finding the arsonist.
He is from Germany and was battling the U.S. government over the immigration status of a relative, sources have told The Los Angeles Times, and was driving a vehicle with Canadian license plates when he was detained early Monday morning.
Article continues below advertisement