Khloe Wondered If She Was A Kardashian – But The DNA Test Was Flawed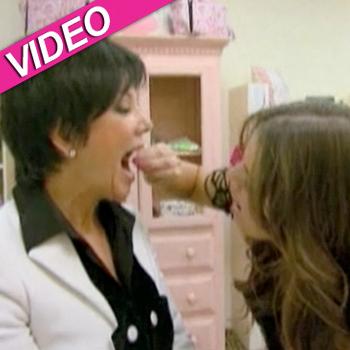 By Amber Goodhand - Radar Reporter
Khloe Kardashian has spent years wondering if she is really a Kardashian and even made it part of her TV show, by taking a DNA test. But RadarOnline.com has learned there was one major flaw — she only tested the maternity with her mother Kris Jenner, and did no paternity test to prove that Robert Kardashian is her father.
In April 2009, an episode of Keeping Up With The Kardashians aired in which Khloe wanted to prove once and for all she was not adopted, so she took a DNA test.
Article continues below advertisement
But interestingly, she compared her DNA only to her mother's, not Robert's or her siblings — which could have proven conclusively that Robert was not her biological father.
Star magazine released an exclusive bombshell report on Wednesday in which two of Robert's ex-wives revealed that he is not Khloe's biological dad.
"Khloe is not his kid -- he told me that after we got married," Jan Ashley, 63, the woman who married Robert after Kris Jenner, revealed to Star.
"Khloe brought it up all the time," Ellen Kardashian, Robert's widow, told Star. "She looked nothing like the rest. She was tall, had a different shape, light hair, curly hair. Didn't look anything like the other three children."
According to Ellen, it didn't matter either way to Robert whether or not Khloe was his biological daughter — he loved her just as much as his other daughters and would have never demanded a DNA test.