Exclusive
Jeremy London On Domestic Battery Charge: 'Many Men Are Falsely Accused'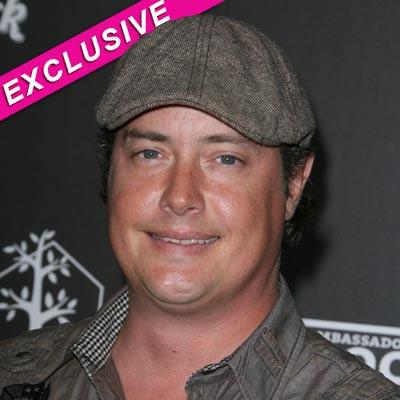 By Amber Goodhand - RadarOnline.com Reporter
Jeremy London was recently charged with domestic battery for an incident with his estranged wife last year, but RadarOnline.com exclusively spoke with the actor who said he's trusting the courts will learn the truth — that he was falsely accused.
"There are women who are legitimately abused in this country, and it is so important that the system is set up to protect them. If I have to go through this process to ensure that the system works and can protect victims, then it's worth it," Jeremy told us in an exclusive interview.
Article continues below advertisement
"Many men are falsely accused and the system is usually able to discern fact from fiction... While it's troublesome I wouldn't have it any other way."
Jeremy's estranged wife, Melissa Cunningham, accused the former Party of Five star of assaulting her in November after an altercation at her Palm Springs home, but sources told RadarOnline.com the entire thing was staged on Melissa's behalf and she purposely "created the drama" for a reality-TV show she's trying to get on.
RadarOnline.com has also learned that while legal documents list Jeremy as "homeless," the 39-year-old is in fact just in the middle of making a move back to Los Angeles.
"He's not homeless! He is changing his living arrangement from Palm Springs to LA and is currently apartment hunting," a source close to Jeremy exclusively told us.
"He is staying with his brother until he finds a suitable place in LA, which he hopes will be by the first of the month."
Article continues below advertisement
As for the domestic battery charge, the source maintains that Jeremy is currently sober and hopes he can stay on track during the stress of these charges being thrown at him.
"The charges will play out in the courts; meanwhile he is very focused on continually developing skills to make good, healthy, sober choices for his life, his son's life and for their future," the insider said.
"Sobriety is a process and he is eager to progress."