Jason Sudeikis Takes On A New Role, Male Model!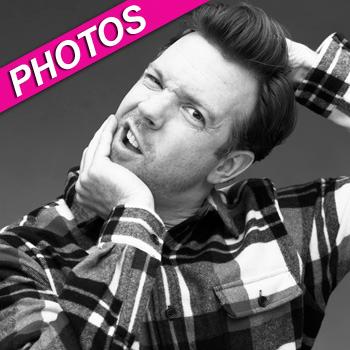 Article continues below advertisement
"I didn't really want to be an actor when I was growing up - I wanted to be whatever I was reading about or seeing at the time," he reveals. "When I read The Firm I wanted to be a lawyer; when I saw Top Gun, I wanted to be a fighter pilot. So that's why acting probably turned out to be a good thing for me because I get to be people for five minutes or 90 minutes."
But his introduction to showbiz was courtesy of his uncle, George Wendt, who played Norm on Cheers.
"Having George as an uncle made acting seem like a viable career. He met his wife at Second City so I looked at him and thought, wow, this Second City place, you go there, you marry a beautiful woman and you get a job on Cheers - that place sounds magical!"
To read the full interview with Sudeikis and find out all the details about his dapper duds (as well as purchase them!) visit MR PORTER by clicking here.