Rachel's Gay Dads Revealed! Jeff Goldblum & Brian Stokes Mitchell Joining Glee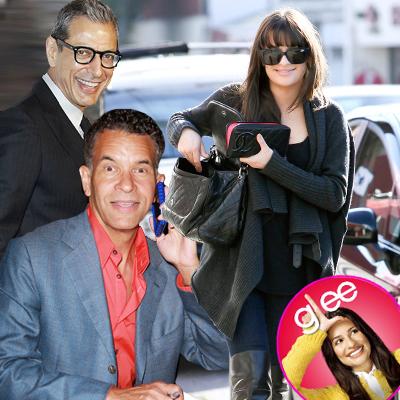 This season on Glee, Jeff Goldblum and Brian Stokes Mitchell will play Hiram and LeRoy, the same-sex parents of Rachel Berry (Lea Michele).
The Tony Award-winning Broadway stalwart and Independence Day star will sing a duet in their first episode slated for Valentine's Day, and will return throughout the season.
In September, Michele told Digital Spy she'd been on show creator Ryan Murphy to create a storyline centered around what happens at home.
Article continues below advertisement
"I think the fans and the audience love when you get to see the characters' home lives, and that's something I really hope we do more of in season three," she said. "Like, what are Brittany's parents like? Or what are Mercedes' like? What's her family? Does she have brothers and sisters? And so Rachel's, as well."
Fun Fact: The sitcom My Two Dads ran on NBC from 1987-1990.
Glee can be seen on Fox Tuesdays at 8/7c.