Grant Gustin Joining Glee As Series Regular?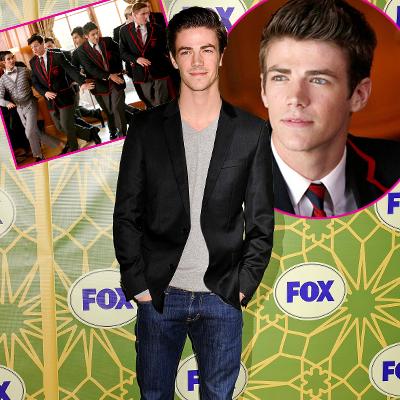 Hunky Grant Gustin -- who made a splash with his recurring role as a scheming Warbler out to bed Blaine -- may be joining the cast full-time for season four of the Emmy Award winning Fox show.
Rumors are flying that 21-year-old Norfolk, Virginia native has been signed as a series regular, but Gustin himself is indicating it's not quite a done deal -- at least not yet.
Late Sunday, he tweeted: "Thanks for all the congrats but this news is not official as of yet. I would love to be sticking around. I'll be waiting for official word."
Article continues below advertisement
Gustin made his debut on Glee on November 8, 2011, playing openly gay Sebastian Smythe, a new member of the Dalton Academy Warblers. Much like Darren Criss who plays Blaine, Gustin knocked it out of the park in his debut episode and will reportedly be featured in an upcoming Glee episode highlighting the music of Michael Jackson.
Glee returns with new episodes on Tuesday, January 17 on Fox.
REALTED STORIES: